FT235 Competition Glass Basketball Backboard
FT235 Competition Glass Basketball Backboard
Features:
Official 42"x72" tempered glass basketball backboard 

Rim mount design eliminates goal-to-glass contact

Guaranteed to be unbreakable during basketball play

Built-in goal leveling feature ensures perfect rim leveling

Board is pre-drilled for FT72C TuffGuard backboard padding (goal and padding not included)

Cushioned official 1/2" tempered glass

Regulation white border and shooters square fired into glass will not wear off

Meets all NCAA and H.S. specification

Lifetime Superior Warranty (will not break when players hang on rim)

Approx. Shipping Weight: 200lbs. truck
FT235 Tempered Glass Backboard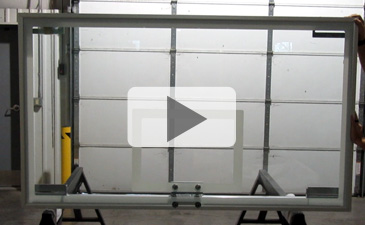 0% APR* and No Fees
What is Affirm?
Affirm strives to keep you out of unhealthy debt by providing fair, transparent credit so you can pay over time for the things you love. We offer affordable monthly payments at a pace you choose—usually 3, 6, or 12 months—so you're in control. From day one, you know how long you'll pay, and you know how much you'll pay because we never charge late fees or other hidden fees.
Buy with Affirm
At partner stores, like Hundred Hustle, you can choose Affirm as a payment method during checkout and seamlessly apply for a loan to pay for your items right then.
Affirm Go
At select stores, if your order is less than $250, you can pay with AffirmGo, which is a three-payment plan with 0% APR.
Does Affirm charge interest and fees?
We don't charge any fees. That means no late fees, no prepayment fees, no annual fees, and no fees to open or close your account.
Your APR may be different depending on your creditworthiness and where you are shopping. The exact terms that apply to your purchase will be given when you check out with Affirm.
Interest
At checkout, we always show the total amount of interest you'll pay and we never charge more beyond that. This way, you always know what you're getting into.
No fees
We don't charge late fees, service fees, prepayment fees, or any hidden fees.
www.affirm.com
*APR percentage will vary by purchase.